KYPipe Advantages At A Glance
The Industry Standard

It's where it all started and the original hydraulic modeling software suite.

Experienced

With over 45 years of development, KYPipe brings you the most accurate and tested hydraulic modeling software in the world.

Free Tech Support

Drs. Wood and Lingireddy are among the experts who make up the Pipe2018 Technical Support team.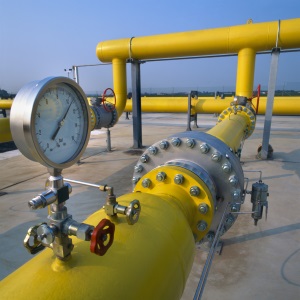 ---
Pipe2020 Modules
Pipe2018 is the intuitive interface behind the powerful suite of modules shown below. This interface and the calculation engines KYPipe, Surge, Gas, Steam, GoFlow, and GoPlot were developed by Civil Engineering professors from the University of Kentucky and have been continually updated and maintained for over 45 years.
KYPIPE HAS
DISTINCT ENGINES
   Pipe2018 Graphical User Interface (GUI) Pipe2018 is an intuitive, stand-alone environment which supports a suite of available hydraulic modules. Some pipe distribution modeling software is designed to operate within a third-party GIS or CAD environment. These types of environments complicate and limit the software's usefulness. Pipe2018 is a versatile, full-featured environment. In combination with KYPipe, or the other modules, Pipe2018 is a powerful pipe distribution design software originally developed for the engineer needing accurate and efficient hydraulic calculations, but practical enough for managers and operators of many types of piping networks.
   Free World-Class Customer Support We value our customers; expert technical support is free to our users. The developers of Pipe2018 are well-trained researchers in the field of hydraulics and network modeling and have published scores of research papers in top technical journals of the world. More importantly, users are impressed by the FREE technical support they receive DIRECTLY from these highly-knowledgeable developers of complex hydraulic engines.
Wave Method of Calculation for Waterhammer The Wave Method provides the capability to handle transient, unsteady flow calculations in large distribution systems. Because the calculation is based on the movement of pressure waves it gives the user an immediate intuitive understanding of transient flow in all piping systems.
Affordable Fees & Rates Pipe2018 is a robust and feature-rich software suite that is used by thousands worldwide. Because we want to share our expertise, knowledge and powerful software with the world, we have chosen to keep our overhead and prices as low as possible in an effort to make our products affordable to all.
Certified Training Comprehensive Pipe2018: KYPipe and Surge training courses are offered throughout the year. The courses are three, one-day sessions. Each day of training provides 1 CEU or 8 PDH credits.
Try It Out
KYPipe has a fully-functioning demo and you can see for yourself how powerful and amazing it is. Unlocking the various engines included as part of the Pipe2018 package is as simple as a phone call.
Get The DEMO
Brochure
Steady-state, transient pressure, flow analysis and design tools for piping systems. Software designed and supported by civil and mechanical engineers. Powerful. Cost-effective. Easy to use.
Get the PDF
KYPipe is a Trusted Partner
We Foster Education
Don J. Wood is a Professor Emeritus of Civil Engineering at the University of Kentucky and currently the founder of KYPipe LLC. He received the Ph.D. from Carnegie Mellon University and is the author of over 110 technical papers dealing with steady state and transient flow. Students can access a free educational version of KYPipe.
---
We Have Experience
Dr. Srinivasa Lingireddy has held the position of associate professor of Civil Engineering at the University of Kentucky and has over 20 years of experience in pipe network modeling and is extensively published in this and other related areas.
We Pursue Excellence
The strength and flexibility of the Pipe2018 suite of engines has made KYPipe, LLC an industry leader and made our software the most widely used pipe system hydraulic flow analysis software in the world.
---
We Help You
KYPipe's software development team provides free technical support for all Pipe2018 users. KYPipe offers free technical support for all modules. We will assist you with proper software operation and model creation. However, users are responsible for answering design and regulatory questions.